Covid-19 and Teaching in the UK
Teaching In The UK During COVID-19
3rd August 2021
The COVID pandemic has had an effect globally on schools, teachers and the delivery of learning to students.
If you're an Australian, NZ or Canadian teacher wishing to pursue teaching in the UK, then read through the Q & A below to find out how we are able to support you during this uncertain time. The good news is that it is still possible! The UK has currently had 
I was planning to teach in the UK in 2022. Can I still pursue this?
The answer is yes, At present, the international borders are closed and the directive is for all citizens to stay in their home country, however, it is possible to apply for an exemption in some countries, including Australia.  We have had many teachers that have successfully applied and been granted an exemption to travel to the UK from Australia.
The outlook for September 2021 and January 2022 is positive.  We are likely to see further easing of restrictions locally, and to international borders coinciding with the vaccination rollouts both in Australia, NZ and the UK.  Some airlines have opened up bookings for flights from July 2021 based on the latest expert advice.
Outlined below are some things you need to consider at this point in time but these points may become easier as we see restrictions easing;
Flights:

International flights are very limited and expensive, so you will need to book well in advance. We will cover $900 towards your flights if you decide to go.

Visas:

There is a longer wait time on applying for visas, so again allow more time.

Self Isolate:

If you do travel to the UK  you will be required to self isolate for 14 days on arrival in the UK if you arrive from or transit through a non-COVID approved countries. You will need to factor this cost and time into your plans. Talk to us about which countries are exempt at this time.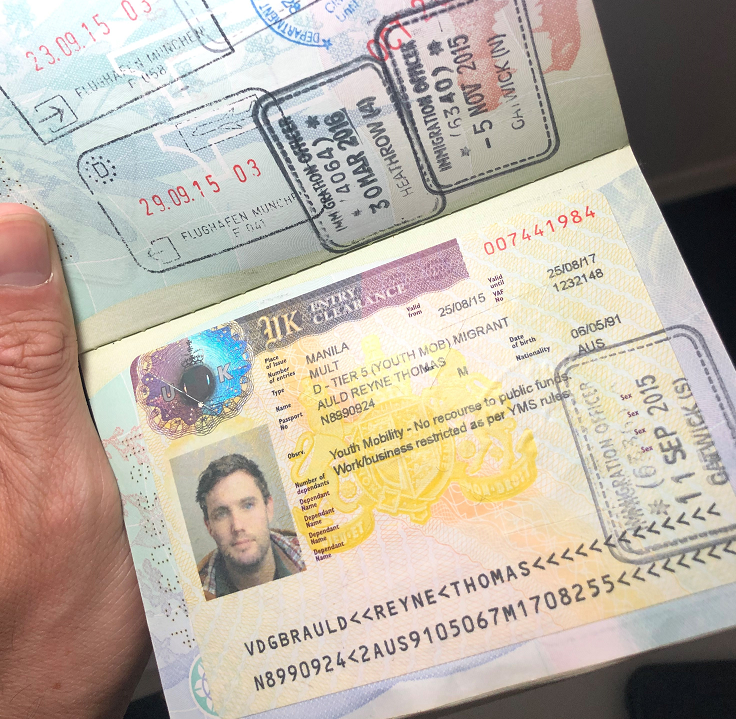 Will I be safe working in UK schools?
The UK Government has set vaccination targets to ensure life can get back to normal as soon as possible.  Over 78 million people have received a dose so far.  Vaccinations are happening weekly and at a rapid rate.  Vaccination programs are now rolling out in Australia so for many, there is time between now and September to be vaccinated before traveling to the UK.
The UK Government and the Department of Education are working closely with schools to ensure that suitable practices are implemented to try and reduce the spread of COVID-19 amongst teachers and students. Some of these initiatives include:
Keeping the same supply teachers returning to the same school each term

Staggered start and end to school day across year groups

Teachers and supply staff only working in a particular year group ( Bubble)

Grouping children together in groups or "bubbles", a class in primary and year group in secondary

Avoiding contact in school between these groups, with separate starting, finishing, lunch and break times

Attendance compulsory with the threat of penalty fines

Test and trace in place for schools

Regular cleaning of hands, but masks not expected for pupils or staff

Those with symptoms told to stay out of school

No big group events like school assemblies and arranging classrooms with forward facing desks

Separate groups on school buses and discouraging the use of public transport
There is an inherent risk if you decide you want to teach in the UK and we cannot guarantee your health, in the same way that we could not in your home country. You will need to make an informed choice given your circumstances and current health status. You can choose to be vaccinated before travelling to the UK.
What happens if I contract COVID?
Ideally you will be vaccinated before you leave Australia but if not the normal self isolation rules will apply if you have milder COVID Symptoms.  If you have severe symptoms then you will need to seek medical care in a UK hospital. You will be financially covered by the National Health Service while you are in the UK and appropriate care and action will be taken to ensure you receive the best care available. The three COVID Vaccines are now available so you would have access to these after the elderly and vulnerable have been given theirs. 
What type of work is on offer?
To minimize risk we would encourage you to look at longer term work with one school, so you're not travelling around to many schools.  If you decide you want to do supply then we would try and restrict your exposure to a few schools rather than many.
Opportunities for 2021 and 2022 teaching positions are available this September, through our Virtual UK Principal Event.
For more information on gaining an endorsement and securing a suitable role, if you have any questions or you would like us to help you with teaching in the UK please get in touch. 
Whatever you decide, we are here to help when the time is right. One thing is for sure, teachers have proved to be real superstars during this challenging time. We appreciate you!
International teachers can enjoy a free flight to the UK with us.